I still need a home! I am a cute little female with the greatest personality. I love to play and have a way with acting silly!
This is a female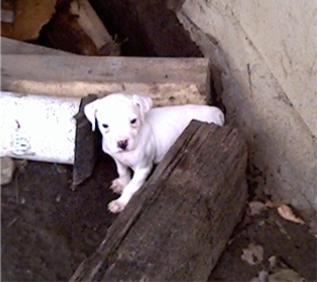 We pride ourselves at producing some of the best puppies you can find! We will ship puppies however the price of shipping will be added to the cost of the puppies! The female we currently have is out of Bubba and Sissy and we are asking $500.00 for her.
This is Griffin's Belle Starr she is now living with my nephew....we miss her she had this litter last year and she produced some very nice puppies that you will get to see in weight pull soon. I have had reports that her pups are ranging from 65-85lbs and they are only 7 months old right now looks like their going to be big dogs!